We want to introduce you to our client from Stockport, Mandy Morrison, founder of Growing Outside and a mum of four children. Mandy is passionate about children receiving an engaging and creative education. Her love of gardening and all things natural has led Mandy to the realisation that the outdoor environment is the ideal place to teach a valuable life skill and the majority of the National Primary Curriculum in a way that all children find highly memorable and fun.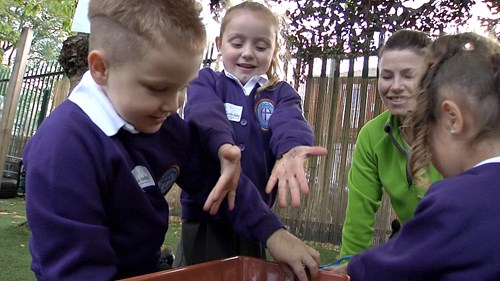 Promoting outdoor learning to the next generation
With her experience as a garden designer, a children's gardening columnist, and previously working for the Royal Horticultural Society (RHS) as a Schools Manager, Mandy is determined to offer the benefits of outdoor learning to as many schools as possible through Growing Outside. It offers schools and nurseries weekly outdoor lessons that link directly with the curriculum whilst teaching children about nature, growing food and the environment on its grounds.
Growing Outside offers work to local people based in Stockport and beyond, parents with young children looking to re-join the workplace or people who want flexible working solutions. Mandy understood that many schools now recognise the need to provide more outdoor, mindful and experiential learning against a backdrop of increasing pressure to adhere to stringent targets and assessments. Schools themselves also have the skills to learn outside and, as such, offer a range of CPD courses to give teachers the confidence and ideas to take lessons outside as much as possible. Mandy offers bespoke consultations to help schools plan the curriculum around nature and the seasons and explore the benefits and easy ways to use and adapt the outdoor classroom.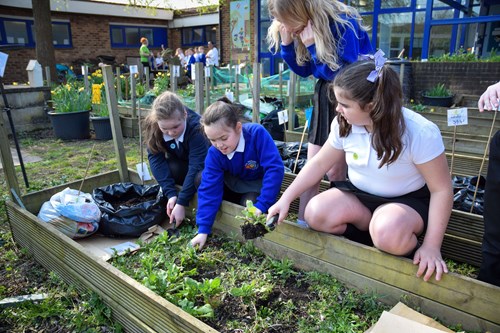 EnterprisingYou equipped Mandy to move her business forward post-pandemic
Mandy first heard about EnterprisingYou through the Growth Hub at Manchester Metropolitan University, as she attended one of their High Growth Network courses. When she found out about the programme, the timing was perfect, as she was in a position looking to grow the business. Because of covid, she got the time to equip herself with the correct information and skills to push forward as restrictions started lifting, giving her the breathing space to embrace all that was on offer.
She has found the breadth of courses amazing, and the information is very personalised in many cases, which is priceless. 
Having a dedicated business coach who fully understood her company and her aims and helped direct her to the best courses. Since joining the programme, she feels her business is now prepared and equipped to move forward in these post-pandemic times. Mandy said:
"I have, thanks to EnterprisingYou, now got a particular and tailored recruitment plan, my social media strategy has honed, and I've developed the confidence and building blocks to move Growing Outside forward, to help more schools and children throughout the Greater Manchester area."
You can find out more about Mandy and her business here:
Website: https://growingoutside.co.uk/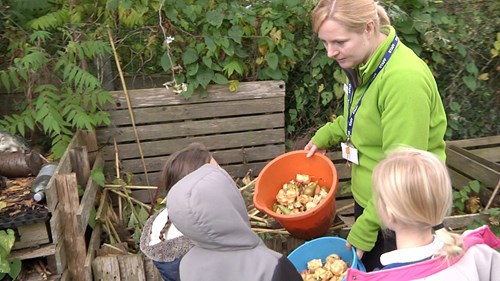 EnterprisingYou is a fully funded programme that provides support to the self-employed, freelancers and gig economy workers across Greater Manchester. If you would like to find out more about EnterprisingYou, register online or email info@enterprising-you.co.uk. 
More information about the EnterprisingYou programme can be found here.